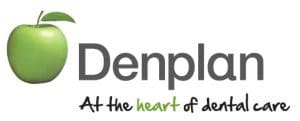 The fact that you are being treated by a Denplan Excel Quality Assured dentist means that you will experience the highest standards of care and professionalism available today.
Quality care assured
Your dentist recognises that you deserve the very best dental healthcare and is working harder than ever to make sure you receive it. To demonstrate this commitment to quality, your dentist has joined the Denplan Excel Quality Assurance Programme which ensures that they are reaching a set of exacting standards in the care and service they provide to you.
What can I expect?
The Denplan Excel Quality Assurance Programme aims to improve communication between you and your dentist. You will receive clear information about your dental care and treatments available and will be involved in any decisions made about the care of your teeth and gums. The Patients Association has worked closely with dentists and Denplan to support the development of the Denplan Excel Quality Assurance Programme and believes that it offers significant benefits for both dentists and patients. This is the only such programme officially approved by the Patients Association.
Better evaluation – What's an Oral Health Score?
Denplan Excel dentists use an innovative system for methodically reviewing the health of your teeth and mouth. This system is known as the Oral Health Score©. Your dentist will assess key aspects of your oral health, checking the health of your gums and whether any of your teeth are showing signs of wear. They will also ask for your views on your oral health and how you would like it to change. Using a consistent set of calculations, your dentist will produce an overall 'score', out of 100, which indicates how healthy your mouth is. The higher the score the better your oral health is. You will be given an Oral Health Score© card which clearly explains what your score is. This process is ongoing and your score will be updated on future visits. Use of the Oral Health Score© helps your dentist evaluate the effectiveness of treatment provided. It helps you understand how your oral health is changing and what steps could be taken to improve it.
Improved communication – How will I be kept informed?
An important part of the Denplan Excel Quality Assurance Programme is to improve communication between you and your dentist. By joining the programme, your dentist has committed to keep you well informed about your care and treatment. When deciding the right course of treatment for you, your dentist will always fully explain the situation, discuss the options and take your desires and opinions into account.
Meeting quality standards – Who checks that my dentist is providing quality care?
Every 18 months an independent dental advisor will visit your practice to ensure that all the standards of the Denplan Excel Quality Assurance Programme are being met. The advisor will also check that your practice is complying with statutory regulations and recommendations for best practice in dentistry. These assessment visits are unique to the Denplan Excel Quality Assurance Programme and provide assurance that your dentist is giving you the very best care and service available and that they are committed to an ongoing programme of improvement.
Do my opinions count?
Receiving care from a Denplan Excel Quality Assured dentist means that you will have the chance to give your feedback on the care and service your practice provides. Regular Patient Satisfaction Surveys are conducted and you may be invited to take part. You will be sent a questionnaire asking you to mark how satisfied you are with various aspects of your dental care and the quality of the service you receive. The questionnaires are totally confidential and your individual responses will not be seen by your dentist. These surveys – the largest undertaken in the dental profession – are managed by an independent market research company who analyse the results and prepare reports for your dental practice. The information provides an important measure for your dentist and allows them to work on further improvements in their practice, taking into account what you and other patients say about them.
Quality standards and principles – What is my dentist committing to by joining the programme?
Any dentist can apply to join the Denplan Excel Quality Assurance Programme. However, before they become accredited they must demonstrate that they are meeting certain standards and adhering to the following principles:
• WE COMMIT to the measurement of clinical effectiveness and oral health and ensure this is communicated to patients, both individually and as a group
• WE WILL SUPPORT patients in knowing what is being done and why to ensure their best opportunity for improving oral health
• WE WILL KNOW and fully record the state of the oral health of all our patients and involve patients fully in decisions regarding their ongoing care and treatment
• WE CARE what our patients feel and think about the practice and will listen and act upon their views and opinions
• WE ARE COMMITTED to opening our practice and procedures to regular independent monitoring and to act upon the results
• WE UNDERTAKE to practise using the most appropriate procedures and dental knowledge and to ensure both the dentist and practice team are up-to-date with the latest dental and customer care techniques.